About Us
Located in Thousand Oaks CA, the team at Premier Tax & Finance are experts in all areas of tax, accounting, bookkeeping, consulting, outsourcing, payroll and business services.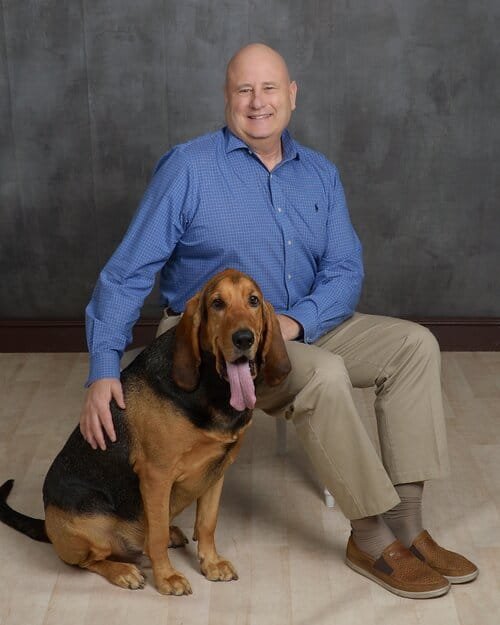 Premier Tax and Finance, Inc. services entrepreneurs and individuals alike. With over 20 Years of experience in Corporate Finance, Financial Management, Tax Preparation & Planning and Corporate Structuring, we are the trusted advisor to CEOs and owners of a multitude of business types. We serve startups to multi-million-dollar companies, in addition to individuals starting their first job to those that have been around the job market for some time.
We specialize in providing year-round support to our clients such as Individual & Corporate Tax Preparation, Tax Planning, Bookkeeping & Accounting Review, Financial Statement Preparation and Analysis, Form Filing to All Tax Authorities, and Individual and Business Consultations. We operate on a per hour or monthly fee basis whatever best suits your needs.
We understand that each business has unique needs. We can create a custom accounting, document management, and storage solution to fit your business. As an added benefit, we are available to answer your questions and help with your ongoing tax planning and changing business needs.
Mission
To be an asset to the community by helping business owners and individuals alike achieve their financial objectives through tax preparation, accounting and financial planning. We strive to be our clients' trusted advisors by anticipating needs, understanding their business, and providing the expertise and insight to help achieve their goals. Our Client well-being, financial and otherwise, is our principal focus.
Integrity
We are honest hard workers and straight talkers.

We keep our word. We hold ourselves accountable to our clients and to each other.

We do what's right, not what's easy.
Expertise
We focus on continuous improvement to ensure we stay on top of emerging issues that matter to our clients and community.

Each of us is a knowledgeable resource—and together, we bring clients the benefits of our shared expertise and insight.
Respect
We make and keep commitments.

We are empowered to go the extra mile for our community, clients, and fellow employees.

We communicate and connect in a thoughtful, personable manner.
Commitment
We know our people are our strength; we encourage collaboration, learning, innovation and creativity.

We are passionate about serving the communities in which we live, work and play.
Peters began his career as a Corporate Internal Auditor for billion-dollar companies such as United Technologies, Quaker Oats, TransAmerica & Rheem Mfg. This is where he developed his internal control expertise, analytical skills and general accounting knowledge.
Peters left the corporate audit world to become a divisional business manager for Spectravision where he was responsible for the financials of 40 offices and over 400 employees.
After Spectravision, Peters embarked on the first of five stints as CFO of start-up companies. The first was ICS Communications, a telephone and cable TV company. ICS was owned by Hollywood's elite including Vice Chair of Time Warner Merv Anderson, David Letterman, and Michael Milken. The company was sold to MCI.
Peters joined You Bet! An internet horse racing company which was later sold to Churchill Downs. Simultaneously Peters was CFO of the telephone networking company Avtel Communications, now known as Impulse Communications. After a reverse merger taking the company public, and several years of growing the company, several members of management purchased the company taking it private.
Peters also has been CFO of three other entities including a dialysis center and yearbook company.
Peters career took a back seat for several years as he recovered from six back surgeries. As a result, Peters became a CFO consultant servicing companies in Medical Billing, Telephony Engineering, & Workers Compensation.
Peters has been preparing taxes since he received his CPA in 1984. Until 2014, tax accounting was a secondary service in that working as a startup CFO was top priority, leaving little time available for tax preparation. In 2014 the focus of the company shifted to tax preparation and representation. Peters obtained his Enrolled Agent (EA) designation from the IRS so that people from all states can be served. As a result, the company changed its name from Premier Financial Management to Premier Tax and Finance to reflect the emphasis on tax. Peters has served as Managing Director of Premier Tax and Finance since 2010.
Areas of Expertise
P&L Management | Financial Analyses | Internal Controls | Fund Raising
Investor/Bank/Government Relations | Operations/Administrative/Project Management
Policy/Procedure Development | Budgeting/Forecasting | Contract Negotiations
Key Contributions
Raised $125M in equity financing through private placement memorandums for four different companies.
Delivered a 700% and 600% return for two different companies' initial investors over an 18 month and 24 month period, respectively.
Expanded units under contract from 4.6K to 500K and units installed from 3.2K to 175K, which propelled revenue from $1M to $20M in less than two years.
Spearheaded restructuring of accounting and administration activities; cut administrative costs by $250K+ by replacing the entire accounting function, including outside accountants.
Audited firm operations and finances; identified and corrected internal control weaknesses and financial statement discrepancies totaling over $350K.
Restructured and restated three years of financial statements for two different companies, paving the way for a Private Placement Memorandum (PPM) enabling the companies to raise $15M and $50M, respectively. One of the companies then went public.
Established interfaces to the ERP system, which eliminated several man-days per month by streamlining the input of payables and license usage. Further decreased man-hours via process automation.
Mr. Peters has a bachelor of science in accounting and economics from Northern Illinois University. He is an enrolled agent (EA) to practice before the Internal Revenue Service, a certified public accountant (CPA), chartered global management accountant (CGMA), certified management accountant (CMA) and certified internal auditor (CIA).
He served on the board of two nonprofit groups dedicated to empowering the homeless the working poor and the disenfranchised. He also served as a deacon of his church. He's an avid sports fan and truly enjoys coaching basketball and baseball.